Request a report on the mining business
Beijing, the capital of China, sent an "emergency notice" to its data center operators on the 27th, confirming whether it is involved in Bitcoin (BTC) and other cryptocurrency mining businesses. The writer reported.
When performing crypto asset (virtual currency) mining, the business operator needs to report the amount of power consumed for mining.
The notice was reportedly issued by the Beijing Economics and Business School, and was also sent to the country's major carriers. Officials said it was unclear what the background of the notification was and whether it was nationwide.
China is currently setting a goal of reducing greenhouse gas emissions by 2030 and virtually zero by 2060. This notice may also be an effort to reduce energy consumption.
In March, the Inner Mongolia Autonomous Region announced a plan to close its cryptocurrency mining business by the end of April in order to reduce energy consumption as part of the Chinese government's energy-related goals.
Relation: Inner Mongolia Autonomous Region considers closing virtual currency quarry
Xinjiang Uygur Autonomous Region centered on thermal power generation
China is one of the largest Bitcoin mining businesses in the world, with 65% of the Bitcoin hash rate being mined as of April 2020, according to a study by the University of Cambridge Alternative Financial Center.
At the same time, the hash rate occupancy rate in China was 1st in Xinjiang Uygur Autonomous Region (36%), 2nd in Sichuan (10%), 3rd in Inner Mongolia Autonomous Region (8%), and 4th in Yunnan (5%). Beijing (2%) is in fifth place. Beijing does not make up that much.
In China, there are businesses that change the location of mining depending on the season, and the type of electricity used differs depending on the location. During the dry season from October to May, the hydropower resources used for mining are limited in the southwestern part of the country such as Sichuan Province, so many Bitcoin mining farms are based on coal-fired power generation such as the Xinjiang Uygur Autonomous Region. It is a good idea to move to the area where it is supposed to be.
In the Xinjiang Uygur Autonomous Region, which accounts for most of the hash rate, the mining farm was forced to suspend its business temporarily due to the flood accident that occurred at the coal mine on April 10. The Chinese government has instructed coal-fired power plants to inspect safety measures, and the mining farm is temporarily out of power for inspection. The power outage was in the dry season, and it seems that many businesses were mining in the Uighur Autonomous Region.
Is China's dominance declining?
14-day #Bitcoin hashrate before April 16 was 168 EH / s while 3-day average since April 16 at 141 EH / s. 16% drop a fair indication of how much hash rate is in Xinjiang and hence coal-based? / w7OfWdQmxD pic.twitter.com/lEjmErJI8i

— Wolfie Zhao (@WolfieZhao) April 18, 2021
According to The Block editor Wolfie Zhao, Bitcoin's three-day average hash rate has dropped by 16% since April 16. In addition, the 7-day moving average fell by about 20% at one point.
Thus, the power outage in China seems to have affected the entire Bitcoin network, but some argue that this figure indicates that China's hash rate advantage has declined significantly compared to the previous year.
Mustafa Yilham, head of overseas operations for major Bitcoin wallet company Bixin, commented:
Currently, the dry season is still in China, so most of the mining (more than 80%) is still done in Xinjiang Uygur Autonomous Region. In other words, as of last week, 80% of China's mining farms were in the Xinjiang Uygur Autonomous Region, and 80% of them were temporarily suspended.
However, it affected only 20-25% of the Bitcoin network. Given this, China's hash rate (in the world's Bitcoin mining) is currently at most around 32% to 40%.
Recently, North American mining companies are expanding their business scale, conscious of competing with China, which has the highest hash rate.
Relation: US-China Bitcoin mining company, machine order amount reaches 16 billion yen
<!-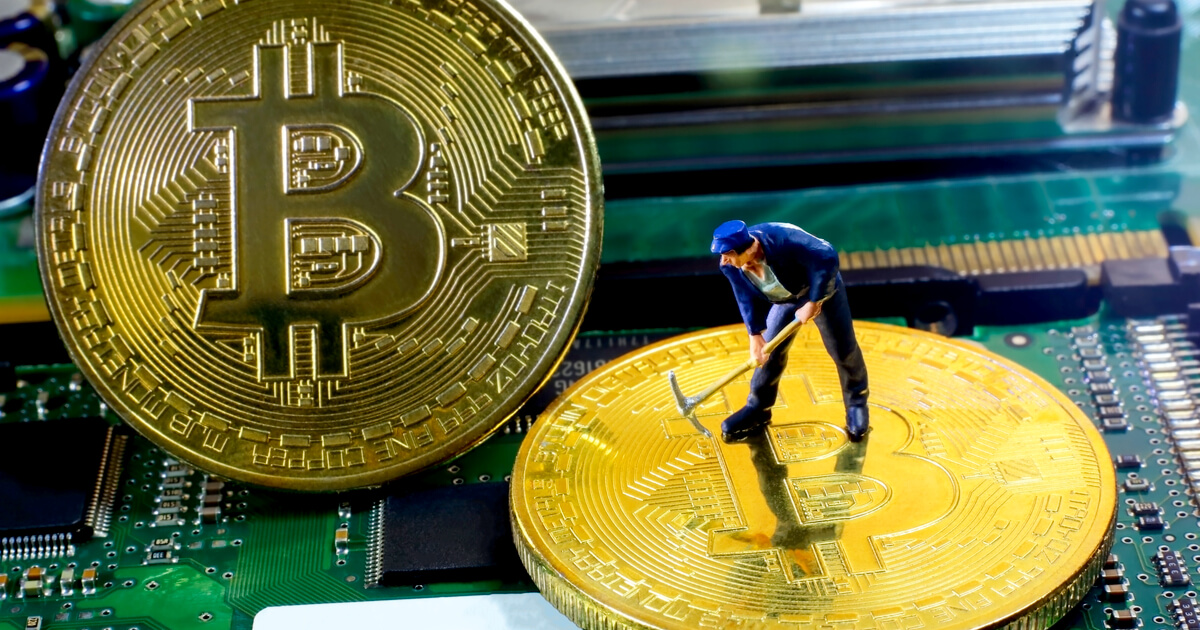 N https://imgs.coinpost-ext.com/uploads/2020/09/btc-moonson-mining.jpg->
Author: A. Yamada
Reference: Reuters, The Block
Images used under Shutterstock license
"Cryptocurrency" means "cryptographic assets"