Joint statement on cryptocurrencies
Mexican officials issued a joint statement on the 28th, saying that the current financial system prohibits the country's financial institutions from handling crypto assets (virtual currency).
Under Mexican regulations, cryptocurrencies are not legal tender and are not recognized as currencies. Behind the joint statement is a comment from Bitcoin (BTC) bullish and Mexico's third-largest millionaire Ricardo Salinas Pliego.
En los últimos días ha habido mucho interés en torno a las #criptomonedas..

En este comunicado @Hacienda_Mexico, @Banxico y @cnbvmx refrendamos la posición institucional sobre esto. pic.twitter.com/Zasd01lIxS

— Arturo Herrera Gutiérrez (@Arturo Herrera_G) June 28, 2021
Mr. Salinas is the founder and chairman of the conglomerate group "Grupo Salinas" that provides financial services. In the video released on the 27th, he said, "The property to bring to the future 30 years from now is Bitcoin." "I and my bank are working to become the first bank in Mexico to accept Bitcoin," Salinas told MicroStrategy CEO Michael Saylor, who tweeted the video. doing.
Relation: Mexico's third-largest millionaire "The property to bring to the future 30 years from now is Bitcoin"
Mexico is also known as one of the countries other than El Salvador where politicians have expressed their support for cryptocurrencies.
El salvador
On June 9, El Salvador, a country in Central America, passed the Bitcoin Act (Ley Bitcoin), which uses Bitcoin as the legal tender for the first time in the world. Bitcoin will be adopted as the legal tender along with the existing legal tender, the US dollar.
▶ ️ Cryptocurrency Glossary
Relation: El Salvador-inspired Latin American countries, politicians suggest bitcoin support one after another
Current rules
The joint statement was issued by the central bank of Mexico, the Ministry of Finance, and the regulatory body of the bank. In 2018, Mexico enacted a law that does not recognize virtual currency as legal tender under any environment, and this announcement reemphasized the content.
Reuters also reported that Treasury head Arturo Herrera said at a press conference:
Current rules prohibit the use of cryptocurrencies in Mexico's financial system.
In the short term, this rule will not change.
The joint statement explained that the use of cryptocurrencies poses risks as a means of storing and exchanging value, as well as a means of investment. "We are not allowed to do business on assets such as Bitcoin, Ethereum (ETH) and XRP (Ripple) so that the current financial system can maintain a healthy distance from cryptocurrencies."
He also explained that the current law does not allow the use of stable coins backed by traditional currencies.
<!-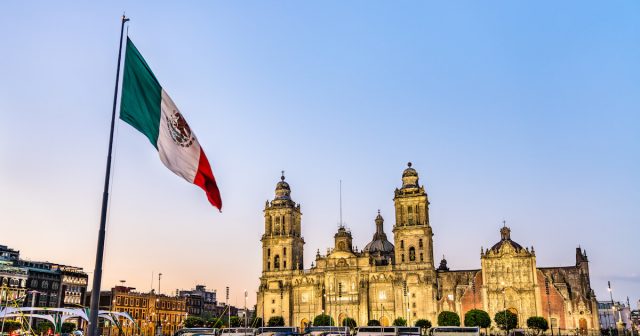 N https://imgs.coinpost-ext.com/uploads/2019/12/Mexico-1-640×336.jpg->
Author: K. Kobayashi
Reference: The Block, Reuters
Images used under Shutterstock license
"Cryptocurrency" means "cryptographic assets"