Brilliantcrypto, a 100% subsidiary of Colopl, announced the blockchain game Brilliantcrypto, which introduces a new model called 'Proof of Gaming', at the Web3 conference 'WebX' held on July 25th.
The presentation was made by Isao Baba, the founder of COLOPL and CEO of Brilliantcrypto himself, explaining the concept of "Proof of Gaming" and the outline of the game. Furthermore, as part of its global promotion, it has announced a partnership with the world-famous soccer club Paris Saint-Germain. In addition, there was a big surprise that Mr. Sebastian Vassell, the club's Asia Pacific representative, and Mr. Patrick Mboma, former Cameroon representative who played an active part in the club, took the stage.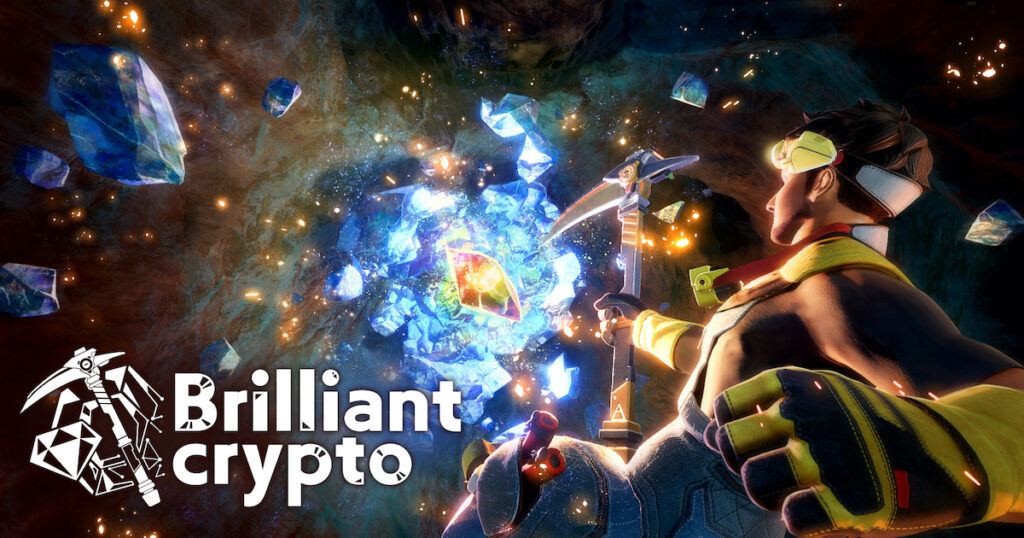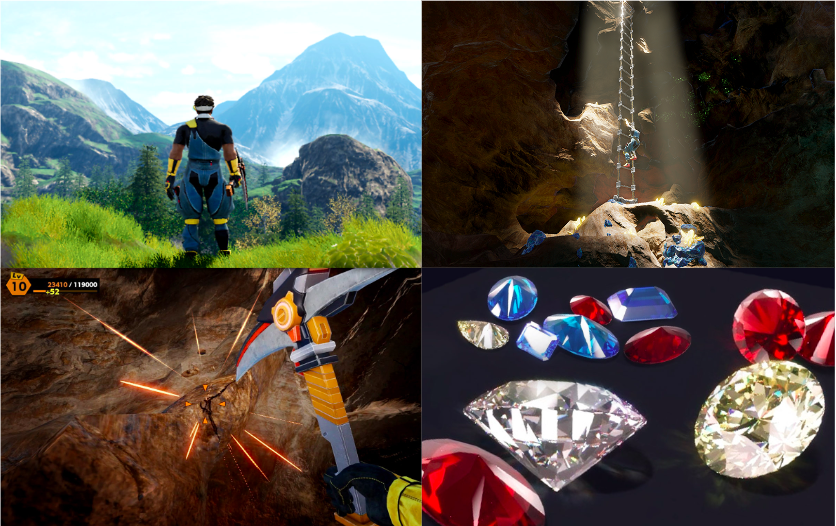 "Brilliantcrypto" is a game in which users around the world become miners, that is, miners, and aim to acquire gems by mining mines. Users can purchase items such as pickaxes and detectors in the in-game market to mine. Gems can be traded, and in the future, we are considering converting them into NFTs and bringing them to various metaverses. Of course you can trade. Miners will also be given tokens for their mining operations.
Mr. Baba explained that the model called "Proof of Gaming" is a game that replaces the Bitcoin blockchain consensus mechanism "Proof of Work (PoW)". People all over the world play the game and mining is done, proving the value of digital gems.
Sustainable "Play to Earn"
So-called "Play to Earn" games, such as "Axie Infinity," have attracted attention as a new source of income during the COVID-19 pandemic in Southeast Asia, and "STEPN" has spread beyond cryptocurrency users in Japan as well.
However, to put it simply, as the number of users increases, the rarity of the token is lost, the value of the token declines, and as a result, only the first movers profit in many cases, and some even call it a Ponzi scheme.
Brilliantcrypto claims that by applying Bitcoin mining to games, value can be created and sustainable "Play to Earn" can be achieved.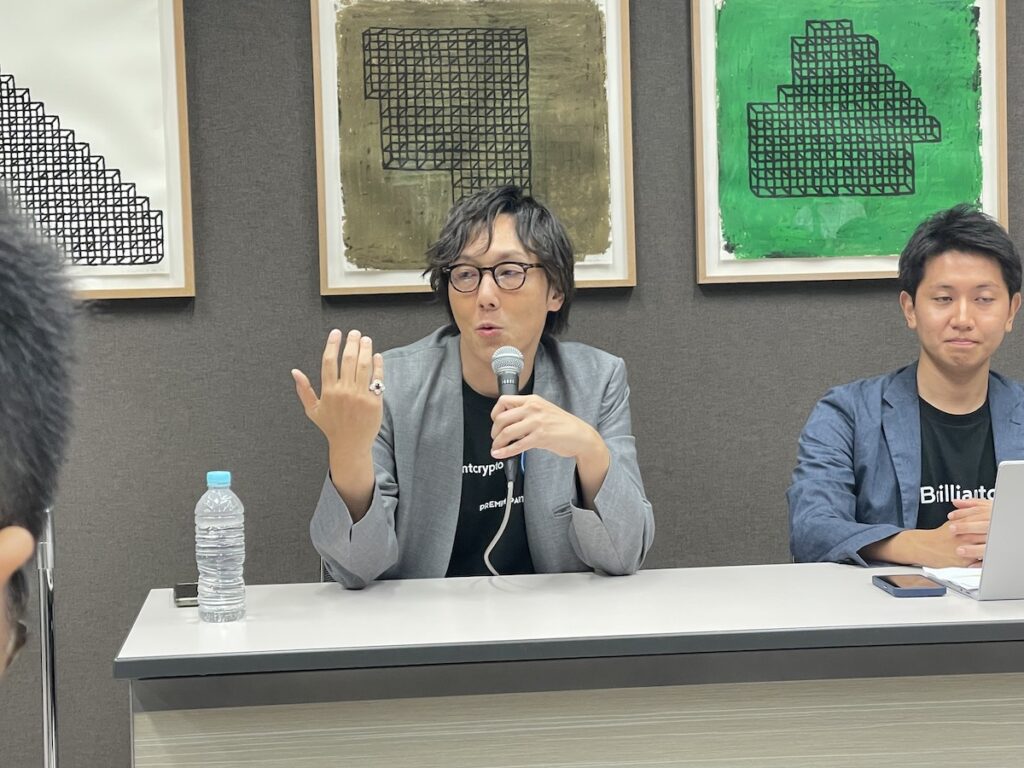 Launch is scheduled for spring 2024. After releasing the game, the company plans to list its tokens through an IEO, which will "realize true Play to Earn," Baba said. The company recently signed a contract with Coincheck for an IEO, and Japan will be the first country to fully enjoy the new game in its global expansion.
|Text: Takayuki Masuda
|Image: Release, Takayuki Masuda