Acceptance of government crowdfunding started
On the 22nd, Numata City, Gunma Prefecture partnered with two companies, Trust Bank, which plans and operates the major hometown tax payment site "Furusato Choice", and CoinBest, which develops planning and operation of NFT and Metaverse businesses centered on local governments. We have started accepting donations using Funding.
The application period is from May 22, 2023 to August 19, 2023, and the target donation amount is 2 million yen. As a return gift, you can select the first NFT art by woodblock artist Miho Ikeda, who opened an atelier in Numata City and was commissioned as a "Numata Art Ambassador" in 2021.
"Government Crowdfunding" is a mechanism to solicit donations through crowdfunding through the hometown tax system. Like regular hometown tax donations, donations are eligible for tax deduction.
The donation will be used for organizing and exhibiting the excavated materials of Numata City's "Buried Cultural Property Research Center Management Project" and for labor costs for workers, etc., and will be useful for the preservation of history and culture.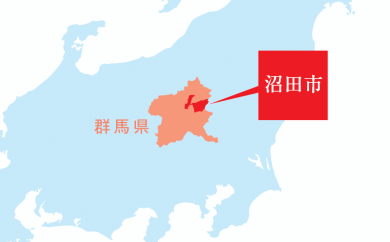 interview
This time, we conducted an interview about the background of collecting donations through crowdfunding.
The charm of Numata City and recommended sightseeing and gourmet spots
Minoru Hoshino (Mayor of Numata City)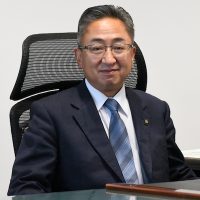 Numata City is located in the northern part of Gunma Prefecture, surrounded by mountains such as Mt. Akagi and Mt. It spreads over one of Japan's leading river terraces formed by the Shinagawa and Usune rivers.
Historically, it prospered as a castle town related to the Sanada clan, and many historical sites and cultural properties remain, including the Numata Castle Ruins. In addition, the rich nature is attractive, such as the legendary Oigami Onsen, which was opened by the gods, Shirasawa Kogen Onsen, Fukiware Falls, which was selected as one of the top 100 waterfalls in Japan, and Tamahara Kogen, where you can enjoy the nature of each season. is.
In addition, Numata City is a production area of ​​fruits and vegetables, and delicious rice, which grows in a climate with a large temperature difference between day and night. In particular, there are many tourist farms, and you can enjoy picking fruits such as strawberries, cherries, blueberries, prunes, grapes, and apples throughout the year.
A gourmet spot that you should drop by when you visit for sightseeing is "Tonkatsu Kaido".
There are many tonkatsu restaurants lined up along National Route 120 in the city towards Nikko. Every restaurant welcomes customers with creative tonkatsu, such as using carefully selected pork from Gunma Prefecture.
For details on how the donation is used
Numata City is committed to the protection and inheritance of cultural assets, and in the past, the former Kume Residence Western-style building, which was part of the residence in Shibuya Ward of Taminosuke Kume, an honorary citizen, will be relocated and restored in Numata City. We implemented government crowdfunding and received support from many people.
The donation to this project is to make the "Numata City Buried Cultural Property Research Center", which was just completed in April 2023 by renovating the former school lunch center in Numata City, a place to connect the history of the region to the future. For this reason, we will use the donations to organize and display excavated materials from past excavations, and to pay for the labor costs of the workers who work at the center.
In order to pass on cultural properties to future generations, it is important that many people understand their value. We will use the donations received through this project to consolidate the buried cultural properties that are currently scattered in multiple locations in the city. In the future, we would like to plan events such as exhibitions of excavated materials, tours, and hands-on classes so that the Numata City Buried Cultural Property Research Center will become a familiar place for everyone in the area. .
How does CoinBest support the project?
Dongsheng Kuo (CoinBest CEO)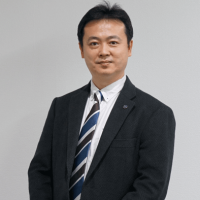 Japan has a lot of wonderful local traditional culture, art and nature that are not yet known.
By adopting NFT as a return gift for government crowdfunding and hometown tax donations like this time, there is no need to keep inventory and shipping costs for the actual item, making it easy for local governments to adopt, and because it does not have a specific platform, We believe that we can spread the charm of the region not only in Japan but also overseas.
In this project, we are proposing plans using NFTs, producing and issuing NFTs, providing them to donors, and creating a gallery to display Mr. Ikeda's works on the metaverse.
By converting the work of Mr. Ikeda, who is active as a Numata Art Ambassador, into NFT, those who do not usually touch NFT will be able to know NFT through this project, and those who already know NFT will be interested in Numata City through NFT. We believe that the result will be the protection of Numata City's cultural assets, the promotion of Numata City's appeal, and the revitalization of the region.
Woodblock artist Miho Ikeda's charm of NFT
Miho Ikeda is a woodblock print artist who has an atelier in Numata City, and through her art, she communicates the charm of the city.
The works are based on girls, nature, and creatures, and are rich in poetry. While figurative, the appeal of his works lies in their design-like, bold composition and intricate, naive side.
In converting the works into NFTs, the elements of collectable NFTs were incorporated, and five works each were selected as images of "nature" and "girls". These works have Mr. Ikeda's signature, which is limited to NFT art, which is not found in ordinary woodblock prints, and that is one of the attractions.
As anime collectible NFTs become popular, I would be happy if you could enjoy art collectables as well. In addition, by making Mr. Ikeda's work into an NFT, it is possible to make the charm of Mr. Ikeda's work more accessible from anywhere, like the Metaverse Gallery created this time, without being restricted by the actual storage space or exhibition space. I was able to provide a place where I could touch.