Kenya, which Prime Minister Kishida visited this month, is one of the major powers driving the economy of the African continent. Among the middle class and the wealthy class, there is a noticeable movement to exchange for such. Within the Kenyan government, discussions are in full swing with a view to regulation of crypto-asset transactions and the establishment of a new tax system.
Unlike Egypt, which has banned the issuance, trading, and promotion of cryptoassets, Kenya, located in the eastern part of the continent, has maintained a neutral stance on cryptoassets. With the country's financial instability and currency depreciation, as well as an increasing number of individual investors showing interest in cryptocurrency and US stock trading, the government is preparing to develop a new tax system for cryptocurrency trading.
Securing New Financial Resources and Bills Concerning Crypto Assets
Days after Prime Minister Kishida held a meeting with Kenyan President William Ruto, the Kenyan Ministry of Finance announced a new proposal to impose a 3% tax on the movement (buying and selling) of digital assets, including crypto assets and NFTs. With the country's budget deficit still at a high level, the proposal is scheduled for full-scale consultations in June.
Aside from this tax bill, Kenya is also discussing a bill related to cryptocurrency trading. The bill, also known as the "Crypto Bill," which came into existence in November last year, is an attempt to position crypto-assets as one digital money functioning in Kenya's financial system.
If the bill is enacted, holding crypto assets for less than a year will be subject to income tax, after which capital gains tax will apply. Kenya's income tax currently ranges from 10% to 30%.
Eric Jackson, CEO of Nairobi-based blockchain-powered stock trading app Hisa, said: He said that the creation of laws and rules for cryptocurrency trading should be done as soon as possible.
Last year, the Central Bank of Kenya warned the public that peer-to-peer (P2P) trading of crypto assets was risky, while creating a new commission with a view to legislation and regulation of crypto asset trading. launched. In addition to the central bank, the committee also includes members of the Capital Markets Authority (CMA), a government agency responsible for financial regulation, and the RBA, which oversees the operation of the country's public pension fund.
Kenya, the top country in Google searches for "bitcoin"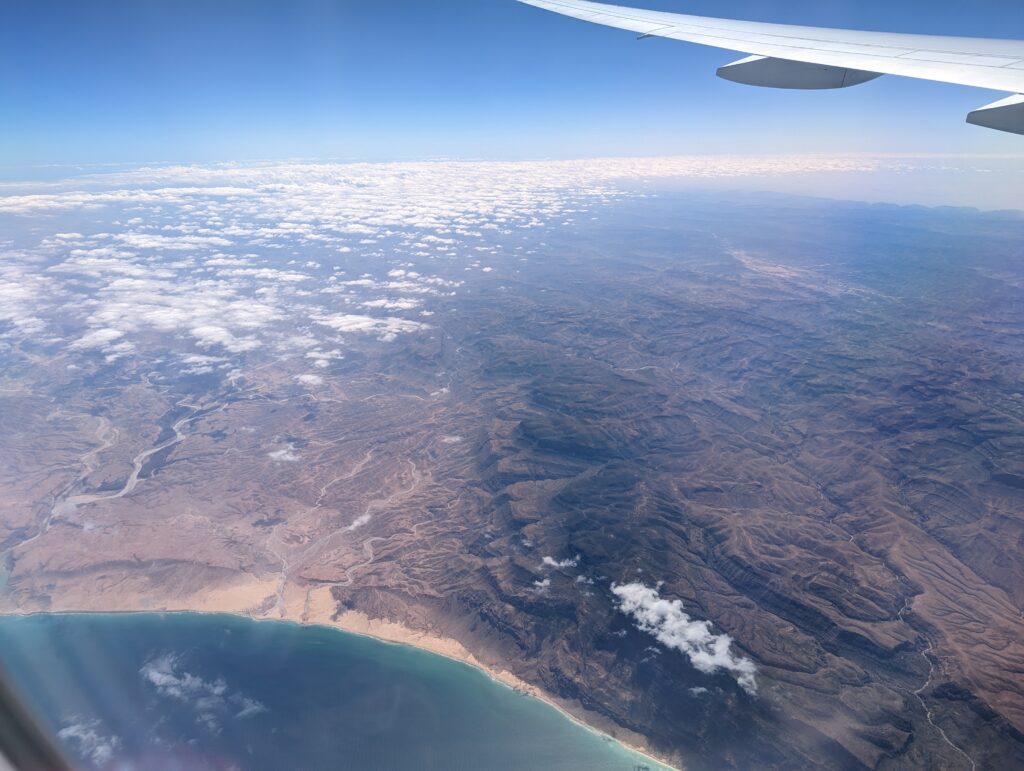 According to the Global Digital Report 2023 released this year by Meltwater, 12.4% of Internet users aged 16 to 64 (about 6.6 million people) own crypto assets in Kenya, a population of about 53 million. ing. Also, the average amount of crypto assets purchased by individual traders in a year was $16.08 in Kenya, the third highest after South Africa at $341.8 and Morocco at $33.07.
Although the average annual purchase per capita is relatively low, Kenya's median age is 20, in contrast to Japan's aging population (median 48), who are more proficient with smartphones and digital wallets, There are many generation Z who are trying to use crypto assets such as stablecoins and bitcoin linked to.
According to Singapore's TripleA, Kenya has a high volume of peer-to-peer (P2P) cryptocurrency transactions, and is among the top 10 in the world for the number of Google searches for "bitcoin." It says.
The coverage of African Web3 news "NODO" also confirms that Nairobi's cryptocurrency community and Web3 community continue to spread mainly among young generation Z. Venture capital firms specializing in blockchain startups in Africa are also active. Kenya, Nigeria and South Africa have already seen a significant increase in the number of startups in payments, international money transfers and transaction services.
Middle-class U.S. Stock Trading Increases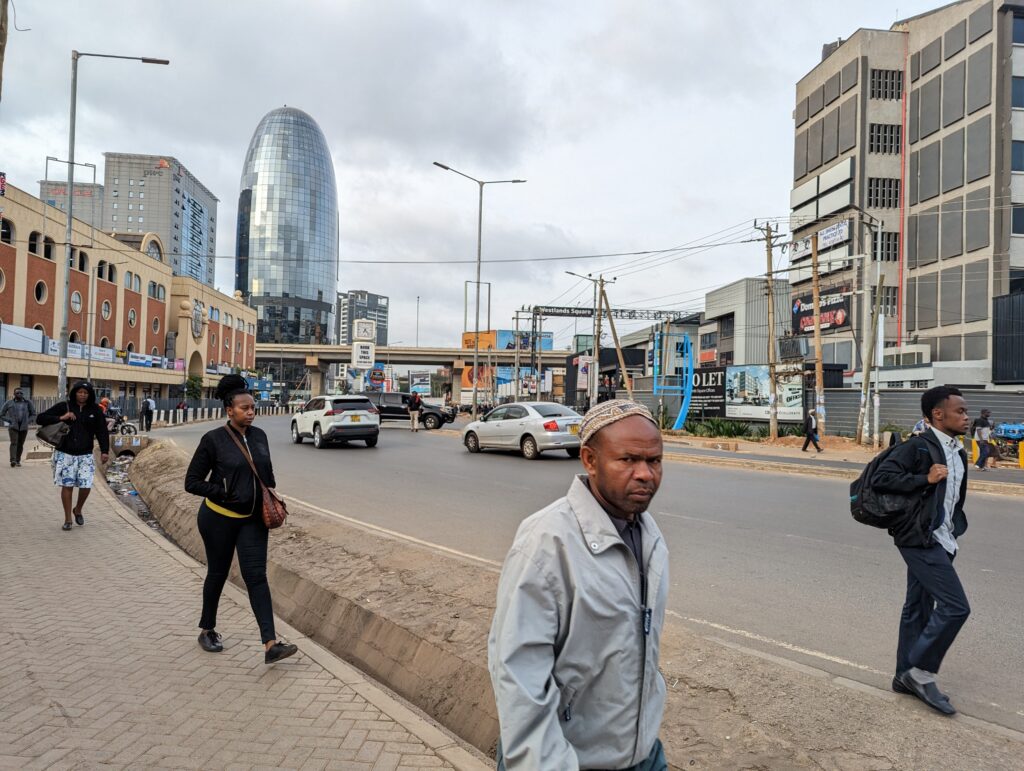 There are currently about 25,000 users of Hisa, which develops an app that allows users to invest small amounts in things such as US stocks. Many of them are middle class Kenyans. According to Jackson, the number of users who invest their money in American stocks and exchange traded funds (ETFs) has been on the rise since April.
"The movement of individual investors to hedge against a strong dollar and a weak shilling is becoming more pronounced. Kenya's fiscal outlook remains highly uncertain. Investors are allocating more money to U.S. dollar-based assets such as U.S. stocks and U.S. ETFs," Jackson said.
Hisa plans to grow its app to 100,000 users by the end of the year.
Kenya's inflation rate (CPI) was above 9% from January to March, but fell to 7.9% in April. The Kenyan shilling is now worth about 137 shillings to the dollar, compared to 99 shillings five years ago. Jackson expects the shilling to remain in the 130-140 shilling range through the end of the year, although inflation is settling.
Kenyan economy supported by coffee, tea and electronic money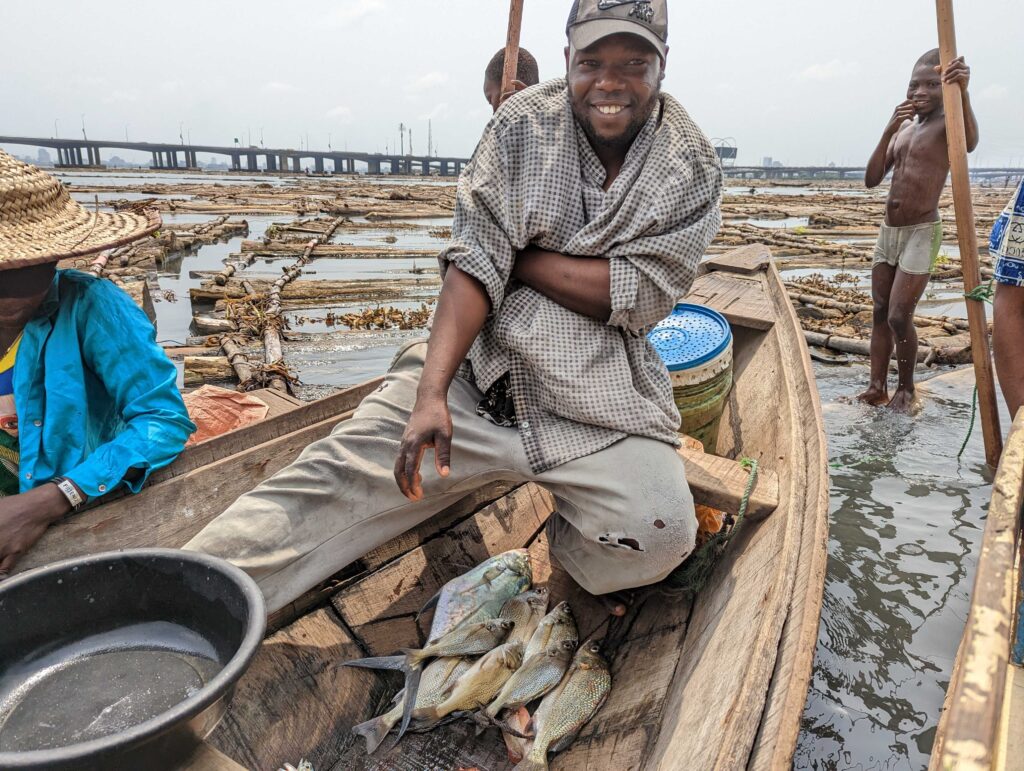 When looking at the economy of Africa as a whole, which has 55 countries and regions and a population of approximately 1.4 billion, it is easier to organize the continent by dividing it into four parts: East, West, South, and North.
North Africa is influenced by the Middle East, led by Egypt and Morocco. West Africa with oil-producing countries Nigeria and Ghana. Southern Africa led by South Africa. East Africa, which includes Kenya, Ethiopia, and Tanzania.
In terms of economic scale (GDP), Nigeria is the largest in Africa, and South Africa is second. Kenya is the third largest, with a GDP of approximately $118 billion (approximately ¥16 trillion). Assuming that Japan's GDP is approximately 4.9 trillion dollars (approximately 660 trillion yen) in dollar terms, it will be 1/41 of Japan's.
Kenya is also known for its coffee and tea production, and agriculture accounts for about 30% of the country's economy, while industry accounts for just under 20%. The service industry earns more than 50%. Nairobi-based telecommunications giant Safaricom dominates the market capitalization rankings of Kenyan companies, followed by financial services firm Equity Group Holdings and Kenya Commercial Bank (KCB). It's the shape.
Safaricom is also the operator of M-Pesa, an electronic money service that many Kenyans use every day, and supports the country's economic foundation as smartphones continue to spread at an accelerating pace.
Japan's African Strategy and the Aims of the US Biden Administration
A meeting between Prime Minister Kishida and President Ruto has been held, and attention is focused on Japan's "Global South" strategy, which includes African countries. The United States of the Biden administration is ahead of Japan. In April of this year, a bilateral strategic meeting (dialog) was held in Washington with the Kenyan government.
The U.S. State Department released a statement on April 24 that the U.S. will further expand trade and investment with Kenya through a strategic partnership and create one million new jobs in Kenya. As the second pillar of the partnership, he also mentioned the strengthening of cooperation in military areas such as security.
Africa is expected to experience remarkable economic growth over the medium to long term. In Nairobi, Kenya, which is safe and easy to live in, expatriates of several Japanese companies, including trading companies, are staying. However, during the "lost 30 years" since 1990, when the bubble economy burst, the presence of Japanese companies has waned, although second-hand Toyota vehicles have gained popularity in Africa.
Already in the field of crypto assets, Switzerland, which is strengthening its national digital financial strategy, is stepping up venture investments in Africa. In the future, European and American companies are expected to make further investments and enter the market in this continent, where the development of social infrastructure, including the financial system, is accelerating. Many Japanese companies are also likely to ride this big wave.
Business books often state that the situation in Africa is similar to Japan 40 to 50 years ago. However, many tech startups born in Nairobi, Lagos (Nigeria), and Cape Town are developing products that actively use AI (artificial intelligence) and blockchain, just like startups in Europe, the United States, and Japan. We are trying to go digital.
---
Shigeru Sato: Chief Content Officer at Africa Web3 News & Discovery Platform "NODO". After working as a financial and business reporter at Bloomberg and Dow Jones, he became the editor-in-chief of coindesk JAPAN in 2019 after working as deputy editor-in-chief of Business Insider Japan. Incumbent from January 2023. Graduated from California State University.
|Text: Shigeru Sato
|Image: Shigeru Sato, Ministry of Foreign Affairs HP