Web3 seminar held on January 25
CoinPost Co., Ltd., which operates Japan's largest virtual currency and blockchain media "CoinPost", will hold a series of seminars on Web3 for domestic businesses every month. The first series of seminars will be held on January 25 (Wednesday), entitled "Web3 Basic Course: Learning the Basics of Virtual Currency and Blockchain," and we are looking for participants.
Application form
Background of this seminar
In the "Startup Development Five-Year Plan" announced on November 28, 2010, the Kishida administration clearly stated that it would proceed with environmental improvements, including taxation for blockchain technology and Web3 (distributed web).
reference:The Kishida administration presents a roadmap for improving the environment for fostering Web3 startups
I think many people have seen in the daily news that Square Enix in Japan and Starbucks Coffee, a major coffee chain overseas, have announced the use of blockchain technology.
reference:Square Enix's New Year's remarks "Further focus on blockchain games"
reference:Starbucks NFT begins beta testing
However, there are high hurdles to understanding the concept of Web3 and blockchain technology behind these movements. I don't know if I should put it on." I heard from the person in charge of the company.
We decided to hold a seminar to support as many companies as possible based on the knowledge and relationships with experienced business operators that we have cultivated so far on domestic and foreign blockchain use cases.
The seminar to be held on January 25th will be the first in a seminar series for domestic businesses on Web3 that will be held regularly until July. Therefore, in order to make it easier to absorb the knowledge obtained from the second and subsequent seminars, we plan to condense and deliver the basic content.
Application form
End-to-end support from lectures to business utilization
In the series of seven seminars, we plan to set a different theme for each seminar and invite experts and companies active at the forefront of the industry as lecturers. By participating in all seminars, you can learn the perspective and knowledge necessary to launch a Web3-related business.
In addition, a large-scale conference will be held on July 25th (Tuesday) and 27th (Wednesday) where three domestic and foreign web companies will gather together. We are planning to provide opportunities to listen to idea pitches of domestic and foreign entrepreneurs and students based on what we learned in the lectures of this seminar, as well as opportunities to match with Web3 companies.
Relation:Web3 Large Conference "WebX" Sponsored by CoinPost, Held at Tokyo International Forum
If you participate in multiple seminars, you will not only be able to gain a deeper understanding and understanding of what you have learned at the seminar through lectures at conferences and communication with business operators, but also relationships with consulting companies and development companies that you can ask for cooperation when launching a business. You can also use it for construction.
Since each seminar is independent, we are confident that there is always something to be gained from just attending once. However, we believe that attending as many seminars as possible will make your time at the conference more meaningful.
While interested in entering Web3, what is the best way to input and build relationships? We will carefully select and convey the necessary information for business operators who are hesitant about making decisions.
Application form
▼Recommended for:
I want to know the impact of Web3 on business as soon as possible
I want to collect information about Web3, but I don't know where to start
I don't know how to introduce blockchain or NFT to my own service etc.
Application form
▼Seminar Overview
Date: Wednesday, January 25, 2023 17:00-18:30
agenda:
17:00〜17:15 Opening remarks, announcement about seminar business (CoinPost Kagami)
17:15〜18:15 Seminar, Q&A (Atarashii Keizai Shitara)
18:15〜18:30 Conference "WebX" related announcement (CoinPost Kagami)
Number of participants: The limit of online participants is approaching. Please make your reservation as soon as possible.
*Seminars at the Tokyo Tower on-site venue can be attended by invitation only.
Seminar participation fee: Free
Application form
▼Regarding participation application
The seminar will be streamed online. At a later date, we will inform you of the distribution URL to the address you entered in the registration form. Please apply from the page below.
Application form
*Information provided at the time of application will be used for our event reception management and various information (services, events, etc.).
*It has been reported that the send button is not displayed in some environments. If you cannot find the submit button, please enter the form URL in a different browser and apply.
▼Speaker profile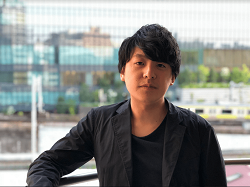 Mr. Takahito Kagami
CEO of CoinPost Co., Ltd.
Operates "CoinPost", a media specializing in virtual currency and blockchain. After graduating from high school, he spent four years studying abroad in the United States and Canada. Since January 2017, he has been involved in virtual currency-related businesses, and in July of the same year, he launched CoinPost, a media company specializing in virtual currency and blockchain, and became editor-in-chief. Based on numerous interviews with celebrities in the cryptocurrency and blockchain fields both in Japan and overseas, he is focusing on a management system that delivers information on cryptocurrencies and blockchains as quickly and accurately as possible.
CoinPost: https://coinpost.jp/
Twitter account:@coinpost_kagami
▼Instructor profile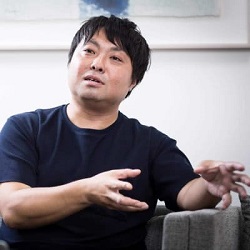 Mr. Yusuke Shidara
Gentosha Co., Ltd. "Atarashii Economy" Editor-in-Chief / Contents Business Department Director
Launched "Atarashii Economy", a media specializing in blockchain/crypto assets, at Gentosha. He is in charge of new business in the company's content business department. He also serves as a director of Gentosha Comics. He is a board member of "Fukuoka Blockchain Alliance". He regularly appears on TV "Spotlight" RKB Mainichi Broadcasting and radio "Tenkais" (TBS Radio). He also distributes podcasts such as "Minna no Mentor Room (Amazon audible)", "Furoshiki Tatami Radio (Voicy)", and "Atarashii Keizai News". Author of "Choice of Folding People" (President Publishing).
Atarashii Economy: https://www.neweconomy.jp/
Twitter account:@ysksdr
Click here to register for the 1/25 seminar
▼Sponsoring company
CoinPost Co., Ltd.
Business: Operation of online news media specializing in virtual currency and blockchain
URL: https://coinpost.jp/
Representative: Takahito Kagami, Representative Director and CEO
Headquarters: 3-27-5 Higashi Nippori, Arakawa-ku, Tokyo BH Building 7F
Relation:Web3 Large Conference "WebX" Sponsored by CoinPost, Held at Tokyo International Forum
Application form