Solana (SOL) Liquid Staking
Demand for the liquid staking token (LST) of the crypto asset (virtual currency) Solana (SOL) has increased rapidly since June this year.
Liquid staking is a staking service that acts as a "validator" responsible for transaction verification in the PoS (Proof of Stake) blockchain. It is part of DeFi (decentralized finance) that unlocks the liquidity of tokens that are normally entrenched.
"Marinade Finance (MNDE)", the top protocol of Solana's liquid staking market, provides users with SOL staking pools, and users can receive mSOL, a liquid staking token, by depositing SOL. . While earning staking rewards, this mSOL will generate additional revenue through operations such as in the rental market.
Marinade's total assets under custody (TVL) have reached $178 million, up nearly 80% over the past month. This amount accounts for the majority of Solana's overall TVL ($314 million).
Similarly, the TVL of Solana's second-largest LST protocol, Jito, has more than doubled in the past month, reaching about $26 million.
These movements have also indirectly affected the price of SOL, which according to Coingecko climbed 27.8% week-on-week, ranking second among the top 10 cryptocurrencies in terms of price increase.
connection:Solana Labs co-founder: Ethereum could serve as L2 for Solana
MarginFi is also a hot topic
The loyalty points program launched on July 3 by decentralized finance (DeFi) rental platform MarginFi is believed to be playing a role behind this surge. The program is designed to encourage users to spend more time on loans and borrows, as well as to encourage new user referrals, allowing both lenders and borrowers to earn points.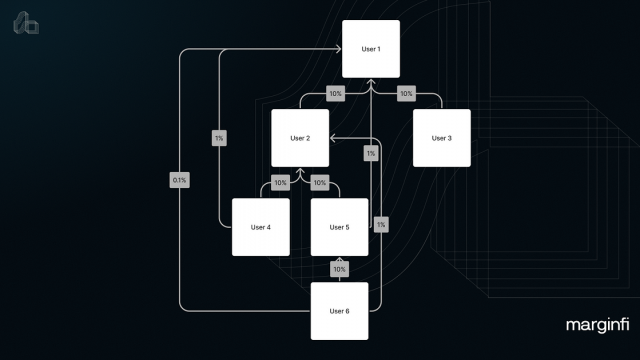 Additionally, users earn additional points through a specific referral system. When a user refers another user, you will receive 10% of the points earned by the referred user. In addition, 10% of that 10% can be received from second and third generation referral users.
MarginFi adding new users like 🤯🔥🔥🔥 pic.twitter.com/yRw7Ac1Vbk

— Hello Moon 🥷 (@HelloMoon_io) July 14, 2023
Since MarginFi's introduction of the program, the company's active users have more than tripled and total assets under deposit (TVL) have nearly quadrupled to over $10 million.
In particular, in MarginFi, the deposit share of liquid staking tokens, including "jitoSOL" and "mSOL", accounts for more than 50% of TVL. By depositing these tokens, Solana investors can earn around 7% annual interest.
The ultimate use of these points has yet to be officially announced. In an official statement, these points quantify activity within the 'mrgn economy' and motivate users to actively participate in the act of lending and borrowing. However, many users seem to expect these points to lead to governance token airdrops in the future.
solana summer https://t.co/3uG9mNy6cE

— Ansem 🎒 (@blknoiz06) July 7, 2023
Other projects, such as the trading protocol Cypher, which is partnering with MarginFi, are also introducing their own points system to grow and contribute to the ecosystem as a whole. Some industry observers who took notice of such a move called it the "second Solana Summer" and hoped that the Solana ecosystem would come to life again.
connection:The market size of DeFi "LSDfi" for liquid staking has doubled from the previous month